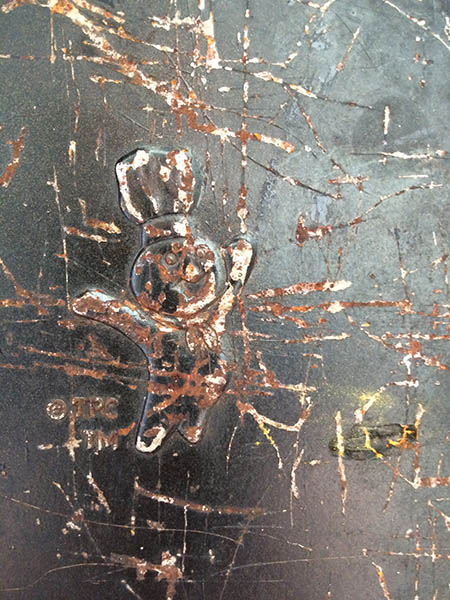 Sous Chef sad
#00003027
Wounds, scars and transgressions
About
His reputation was good. He'd produced a long line of Tarte Tartins and his Pissaladière Provencals were widely renowned.
He'd been attentive to edge-to-edge browning of pastry shells and ensured the right amount of moisture was retained so that his diners could delight in the lightest crusts with a fineness of crumb.
He was reliable. Enthusiastic. Diligent even. So why had they excoriated him with reckless knife and spatula, and left him to rust?
Amidst despair, new anxiety arose: What if Le Creuset Non-Stick Heavy-Gauge Forged Aluminium with Toughened Finish in Marseille Blue had superseded him?
When, where, what
Amanda's kitchen, Annandale, Sydney
Significance
Moonrise

10/09/2017 at 21:47 at 77°

Moonset

10/09/2017 at 08:27 at 280°

Distance from object

373,906 km

Illumination

86.5%
Like to add this to your art collection?