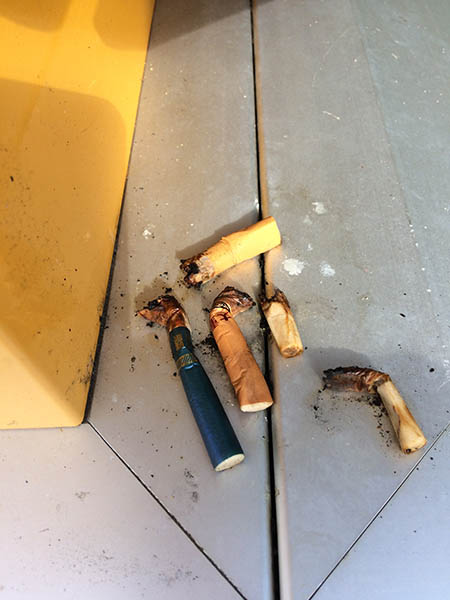 Five butts
#00003028
About
They stood in a smokers' silent reverie. Rollie, on his Front-of-House break had made a bee-line for this spot as they didn't like him smoking on The Steps.
Tiny Toke had a stone in his shoe and the lyrics of Kate Miller-Heike's Zero Gravity in his head. Definitely time for a smoke.
Haomao, the boy in blue, and Zhonghua were nearing the end of their holiday. Tomorrow they'd watch the Lighting of the Sails, and in anticipation were musing on the meaning of Metamathemagical.
The Other smoked quickly, inhaling, then pursing her top lip over the bottom and exhaling into her cleavage.
When, where, what
Man o' War steps, Sydney Opera House
Cigarette butts on edge of rubbish bin
Significance
Moonrise

24/05/2017 at 04:24 at 80°

Moonset

24/05/2017 at 15:57 at 283°

Distance from object

361,180 km

Illumination

5.2%
Like to add this to your art collection?