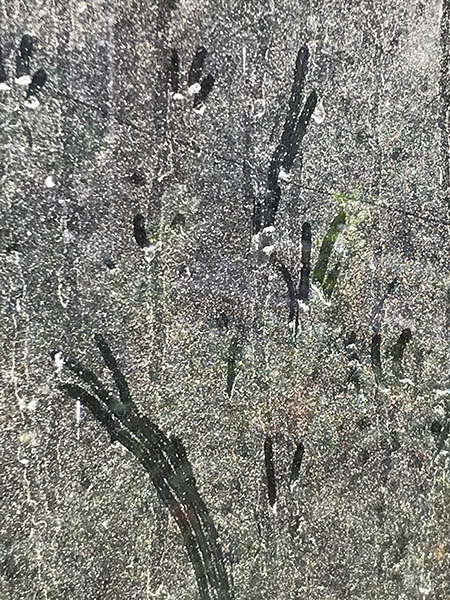 Fly foxtrot
#00003034
About
This photo documents the mating dance of Musca domestica (Class Insecta, Order Diptera) also known as the 'Bloody Fly'.
Typically, 5-8mm in length, the Bloody Fly has a life cycle of between 15-25 days during which it uses its tube-like mouthparts for lapping, sucking or piercing surfaces and drinking up liquid waste and decomposed matter.
It also uses its sucking mouthparts for dancing on dirty windows.
When, where, what
Bedroom window, Blue Mountains
Fly-made marks made on really dusty window
Significance
Moonrise

01/01/2019 at 02:18 at 101°

Moonset

01/01/2019 at 16:39 at 256°

Distance from object

386,740 km

Illumination

24.4%
Like to add this to your art collection?