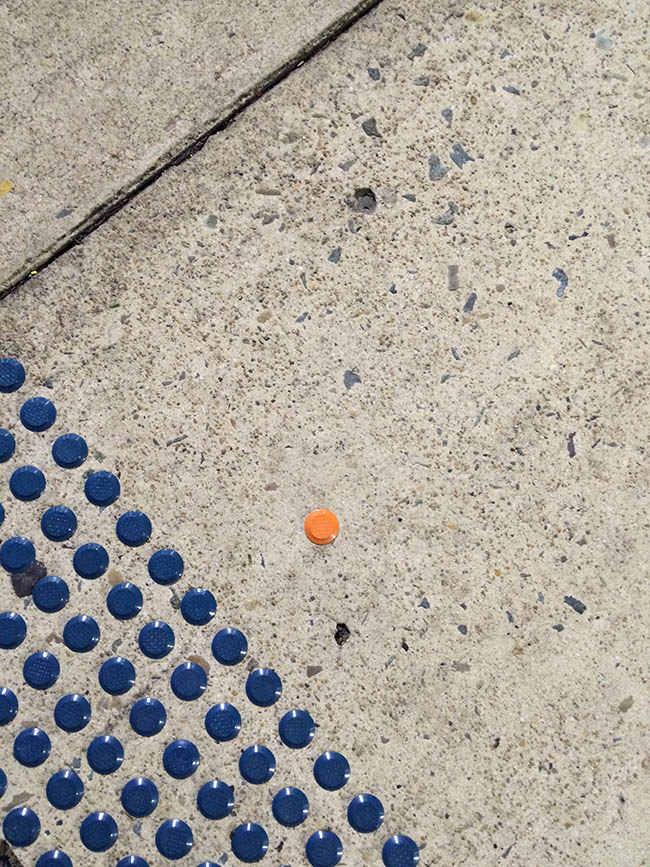 Out of line
#00003052
Corners and inescapable places
About
Australia said 'Yes' to marriage equality and 'No' to discrimination based on colour, religion, ethnicity or sexual preference.
So, what happened here, Yellow wondered surveying the surrounding battalion of Blue, who stood, shoulder-to-shoulder, making boarding the train impossible.
Pondering the options, Yellow realised the 'Mind the Gap' campaign had a lot to answer for.
When, where, what
Platform 1, Glenbrook Station, Blue Mountains
A displaced ground-surface indicator
Significance
Moonrise

05/04/2016 at 03:15 at 99°

Moonset

05/04/2016 at 16:18 at 264°

Distance from object

364,140 km

Illumination

9%
Like to add this to your art collection?