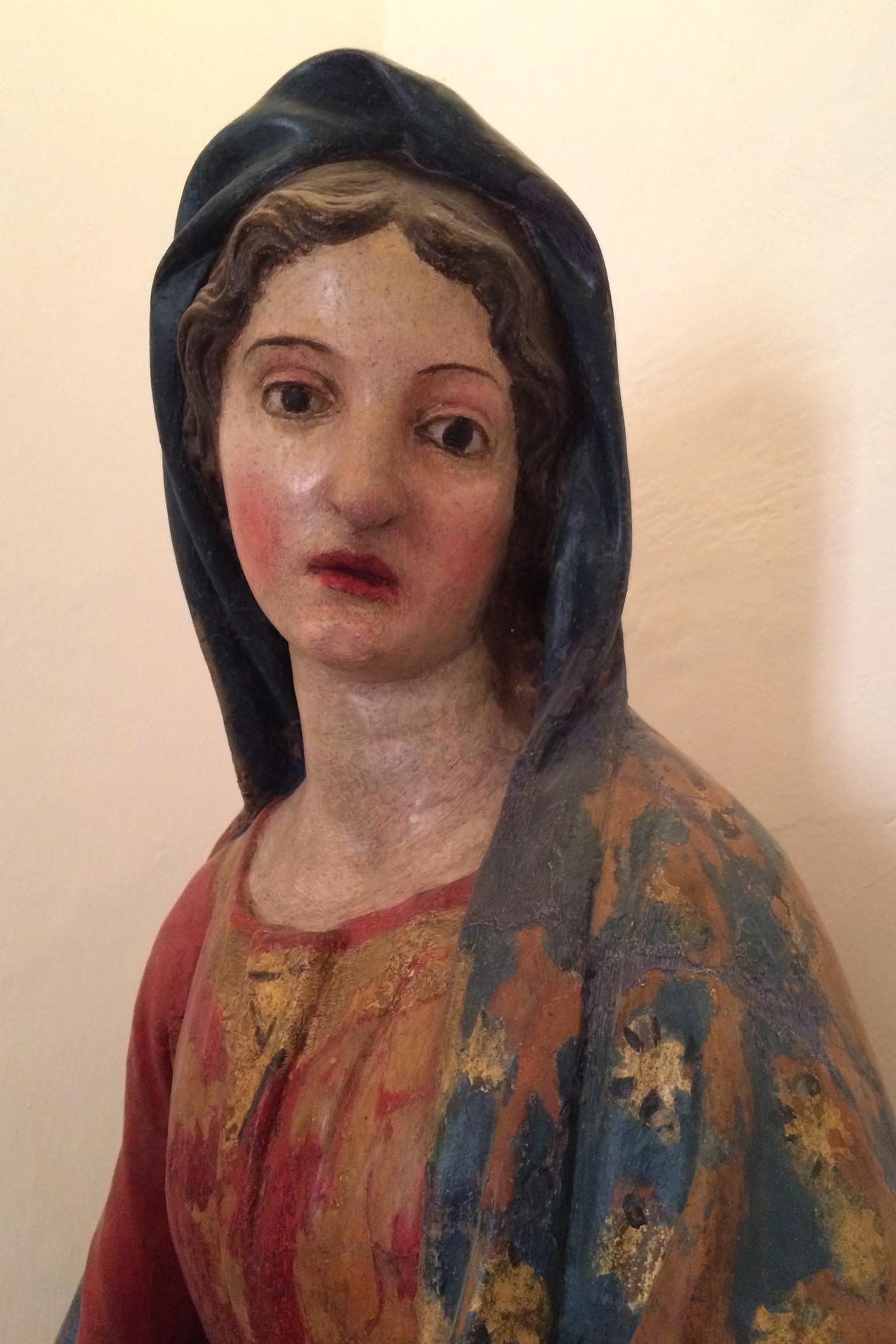 Mary's mistake
#00003058
Wounds, scars and transgressions
About
She'd been suspicious when Joe started saying 'it wasn't me', 'it wasn't his', but when he declared that it was 'His Father who art in Heaven', she saw the magnitude of the problem. Talk about passing the buck.
And then came the stable and all that fart-arsing about in the straw with the menagerie and uninvited guests from here, there and everywhere. Standing around gawking.
She knew then it had been a big mistake.
A big, big mistake.
When, where, what
Badly conserved Madonna with smudged lipstick
Significance
Moonrise

30/09/2017 at 16:08 at 117°

Moonset

30/09/2017 at 01:15 at 244°

Distance from object

396,693 km

Illumination

74.8%
Like to add this to your art collection?