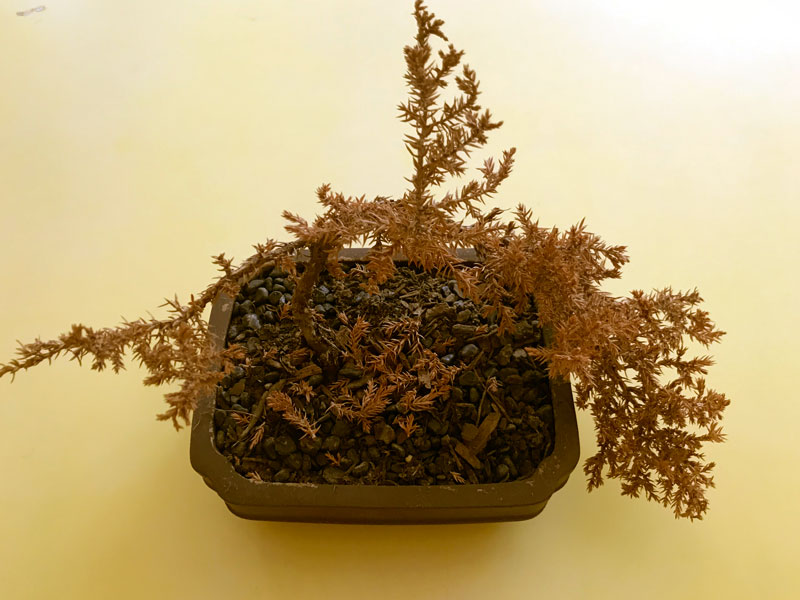 Bonsai bereavement
#00003067
Wounds, scars and transgressions
About
She read on Facebook about the 321-year-old Bonsai that had survived the bombing at Hiroshima.
Theirs hadn't survived a single year.
When, where, what
Very dead Yew Bonsai (Taxus, Taxaceae)
Significance
Moonrise

05/04/2019 at 06:40 at 91°

Moonset

05/04/2019 at 19:00 at 272°

Distance from object

401,571 km

Illumination

0.8%
Like to add this to your art collection?