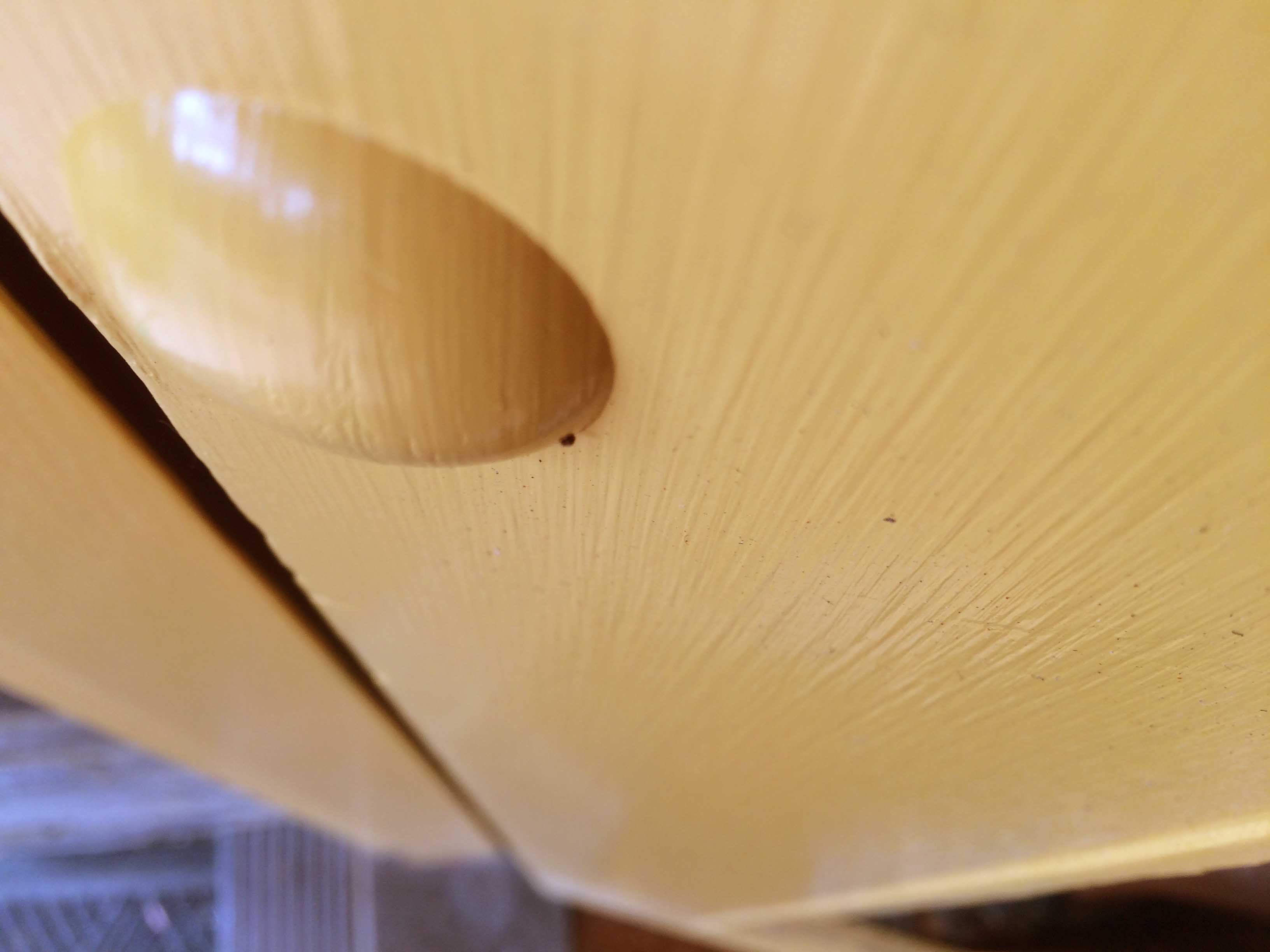 Blister
#00003019
Wounds, scars and transgressions
About
She read the instructions on the can. She sanded and primed and waited until the following day before applying the topcoat.
She'd been eager to dip into the yellow paint—perhaps too eager—she thought now as she surveyed the blister.
She pushed her finger into it. The blister wrinkled, deflated and an amber oil oozed and ran to the floor.
On hot days, the blister returned, its buttercup-coloured skin flawless and swollen with oil once again.
It reminded her home renovation was really not her thing.
When, where, what
Paint bubble on front door
Significance
Moonrise

06/04/2017 at 14:55 at 84°

Moonset

06/04/2017 at 01:01 at 278°

Distance from object

393,425 km

Illumination

82.2%
Like to add this to your art collection?