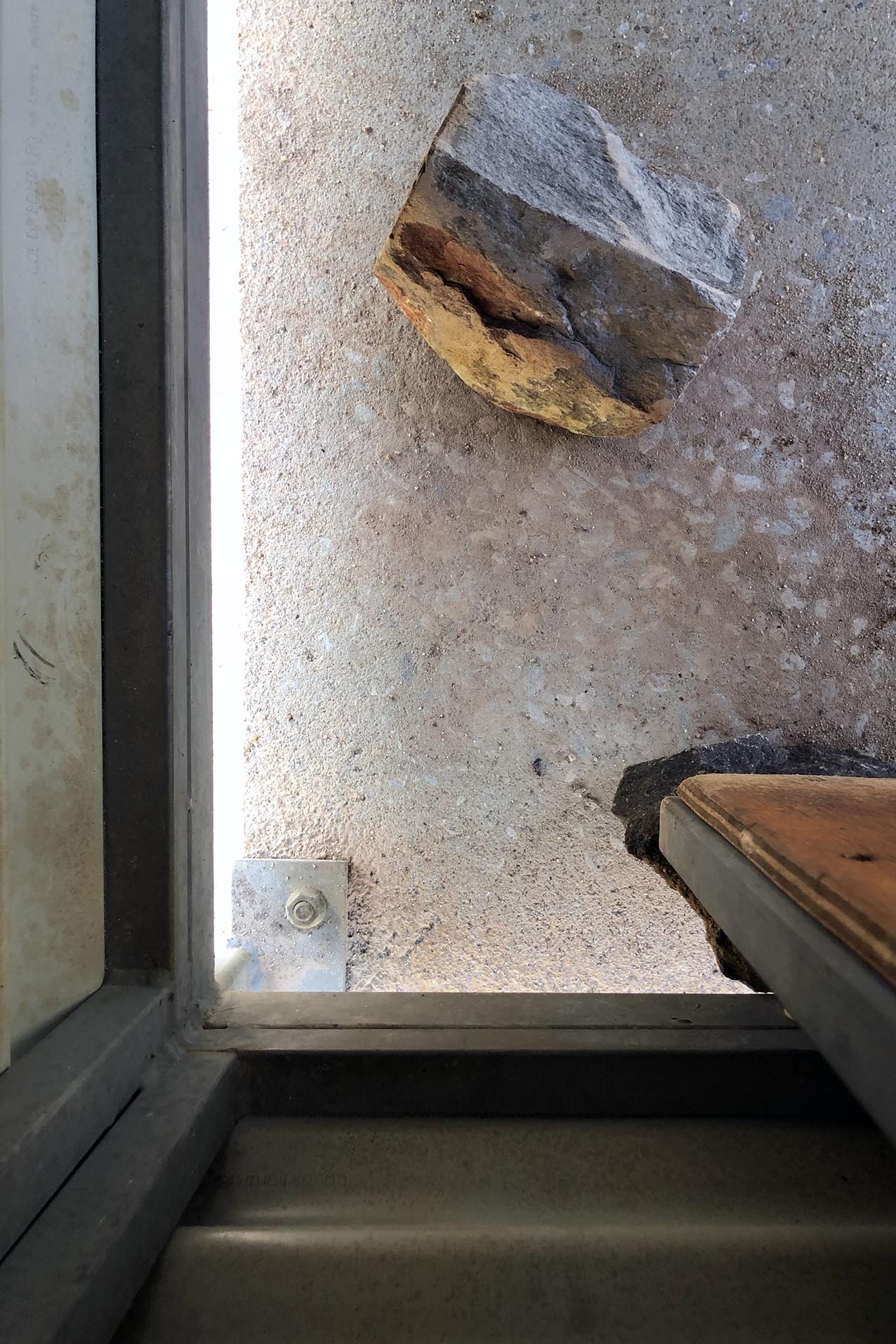 Grey nomad grinding
#00003026
Corners and inescapable places
About
In the 'Grey nomad grinding' video series, artist Claret Sobe documents the number of times a rock is moved to prop open a toilet door.
It depicts the inadvertent efforts of retired campers (affectionately named Grey Nomads) at grinding away the concrete slab of an outdoor toilet to expose the hidden quartz aggregate.
Sobe's work is a poignant metaphor for the invisibility of wisdom and worth in an ageing population.
When, where, what
Dunn's Swamp, Wollemi National Park
Significance
Moonrise

26/03/2018 at 15:27 at 67°

Moonset

26/03/2018 at 01:04 at 294°

Distance from object

369,138 km

Illumination

69.8%
Like to add this to your art collection?