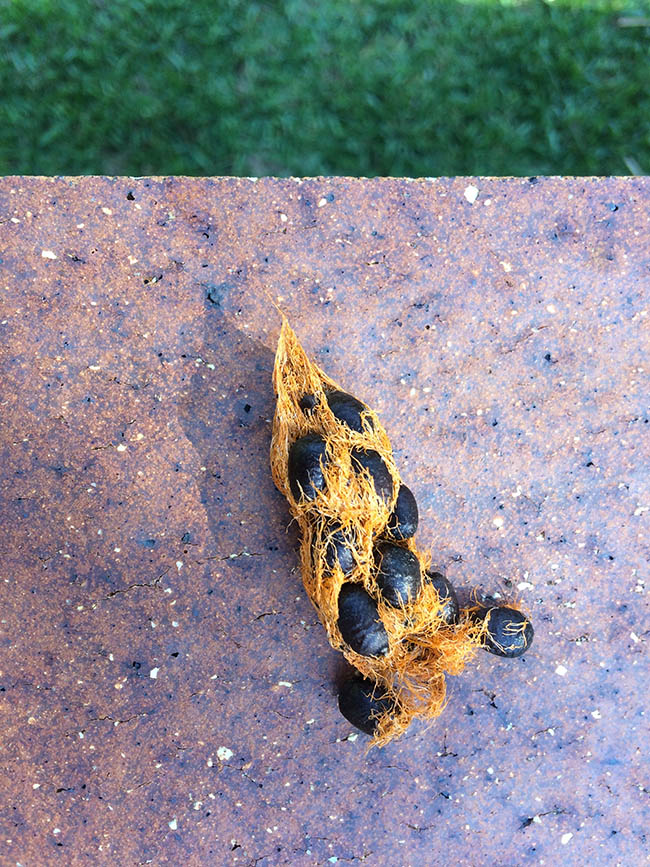 Perfect poo
#00003054
About
In this work, artist Claret Sobe has composed the found object as subject. By deliberately blurring the vivid green backdrop, Sobe redefines the picture frame to draw the viewer closer, and render the animal scat as beautiful object rather than offensive waste.
This period of Sobe's work is referred to as her Poo Practice and is typified by images infused with disquiet as she creates new discourses about unconventional subject matter.
#MakingMeaning #ArtWank #CitizenScience
When, where, what
Swimming pool edge, Blue Mountains
Significance
Moonrise

16/04/2017 at 21:01 at 112°

Moonset

16/04/2017 at 10:22 at 247°

Distance from object

405,428 km

Illumination

82.5%
Like to add this to your art collection?