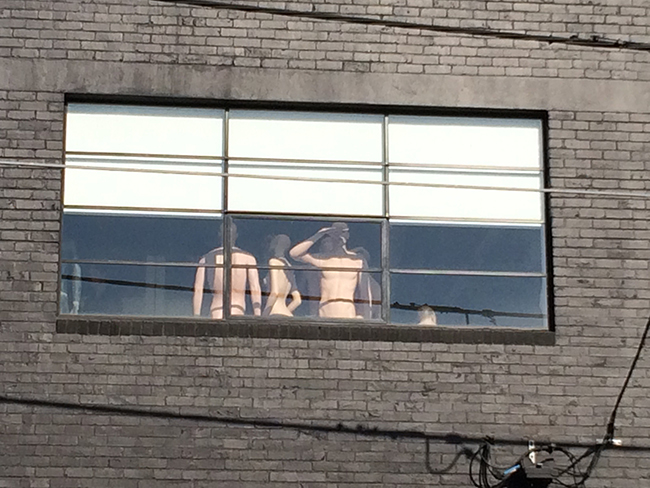 Mannequin meeting
#00003025
About
It was Monday when they first gathered.
Jeremy left Tarocash in a hurry—there had been some problem over the cut of the suit—and Simone, removed from the floor abruptly when her wrist detached, causing several of Ralph and Russo's hand-made glass beds to go ping, ping, ponking along black lacquered floorboards.
Simone might have survived the incident, had the beads not slipped into escalator oblivion, travelling endlessly between Lingerie and Imported Fashion on level three and Shoes on level four.
Hunkered now in the warehouse they surveyed their future.
When, where, what
Collingwood, Melbourne, Victoria
Naked shop mannequins in warehouse
Significance
Moonrise

21/02/2015 at 10:17 at 89°

Moonset

20/02/2015 at 22:30 at 274°

Distance from object

360,373 km

Illumination

7.2%
Like to add this to your art collection?